Jako Doma


---
---
Veronika
· 8 years experience
Když chcete, aby váš pejsek byl v láskyplnném prostředí jako doma. Jmenuji se Veronika a miluji zvířata, miluji s nimi být, pomáhat jim, mazlit se, hrát si anebo je jen pozorovat. A tak mi došlo, že pomáhat ostatním paníčkům, a tím pádem trávit čas se psy je úžasné. Dříve jsem pomáhala v Moravskoslezském spolku na ochranu zvířat a od tama adoptovala zachráněného Hopíka, užasného, vděčného pejska. Zkušenosti mi nechybí, a to nejen s pejsky :-) máme ještě dva zakrslé králíčky a vyklidněného koucoura Šivu. Váš pejsek bude u nás jako doma , bude součástí naši smečky jak doma, tak na zahrádce i na procházkách. Těšíme se, že si nás vyberete a bude nás doma víc!
---
Praha-Slivenec, Česko

Hop,Křízenec - asi jezevčík a krysařík:Hopík je adoptovaný pejsek, vlastně je bez chyby, když nepočítám to, že se občas v autě poblinká. Je vděčný,jde mu jen o to aby jsme byli spolu. Mám i králíčky a vychází s nimi bez problému, spíše si jiných zvířat nevšímá. S ostatními pejsky problém nemá, seznámí mu chvíli trvá ale nikdy by nekousl.
Yes

---
Pets I can visit:

Cats Dogs
Birds
Rodents
Turtles
Fish
Pets I can board:

Cats Dogs
Birds
Rodents
Turtles
Fish
---
Kristyna
Naprostá spokojenost, je vidět ta obrovská láska ke zvířatům a veliké srdíčko 🙂. Jack to má pokaždé jako dovolenou a fňuká nám když se má vrátit domů 🙂.
09/06/2022
· Pet Sitting
---
Ilona
Veronika je naprosto skvělá. Naše Gemminka se měla stejně skvěle, jako by byla doma. Moc děkuji!
14/03/2022
· Pet Sitting
---
Mirka
Veronika je úžasná! Byli jsme moc spokojeni a náš pejsek taky. Doporučuji všema dvaceti :)
26/07/2021
· Pet Sitting
---
Laura
Veronika has a nice house with garden and my dog loved being there. Thank you Veronika for taking care of my dog while I was away :)
21/07/2021
· Pet Sitting
---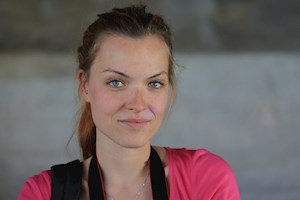 Michaela
Naprostá spokojenost. Veronika byla velmi milá, má moc příjemné obydlí, kde bydlí se svými zvířátky a našemu Chavimu se ještě půl hoďky po vyzvednutí stýskalo po psím kamarádovi Hopovi. Veroniku mohu jen doporučit, Chavi se měl u ní dobře :)
07/12/2018
· Pet Sitting
---
Review
---
Praha
,
cat boarding
,
dog boarding